Official Stretch Armstrong United States Patent & The Mego versus Cpg / Kenner Lawsuit
Stretch Armstrong United States Patent # 4169336
Filed August 22, 1977,
Patent issued on Oct,2 1979
Assignee: CPG Products Corp. James O.Kuhn
What an amazing thing to see the actual original United States Patent for the Kenner Stretch Armstrong Figure. Here it is with just some of the actual U.S. patent pics of the Stretch Armstrong figure as well as the Stretch Giraffe which was to be the Stretch Monster but never transpired as the Monster took its place.There is also mention of a Stretch Woman in the patent which is why I list a Stretch Armstrong Woman as another possible stretch that may have been made but not ever seen.
Please take a brief look at the pics and info on this page and then click on the following link that will take you to the Patent website that has the patent in its entirity. http://www.google.com/patents?vid=USPAT4169336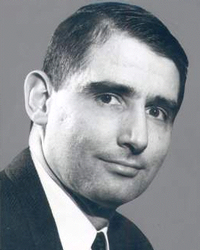 The Man, The Legend, Stretch Armstrong Inventor, Mr James O. Kuhn. james died in 2005 of cancer. James will be remembered very fondly in the hearts of all us big grown up babies, as James Kuhn gave us all a wonderful past to remember with our favorite childhood toy.Also see James below in a very recent photo.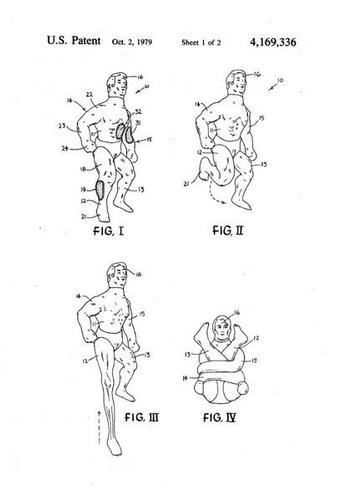 This page shows the details of its positions and the ability to be stretched and squeezed. the balck outline circular areas represent the areas where one would squeeze the figure.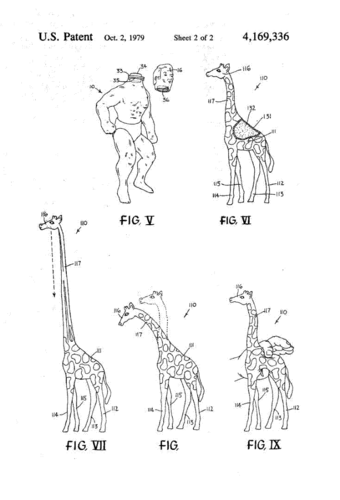 Believe it or not the Stretch Monster started off as a Stretch Giraffe which luckily never transpired. What would we do with out the great Monster?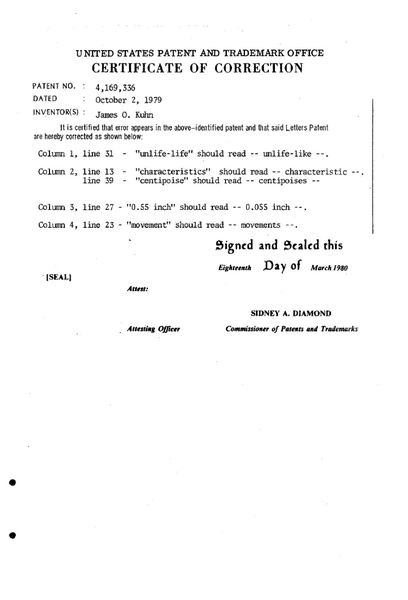 This is a Certificate of Correction page which shows the phases of revisement Stretch Armstrong went through.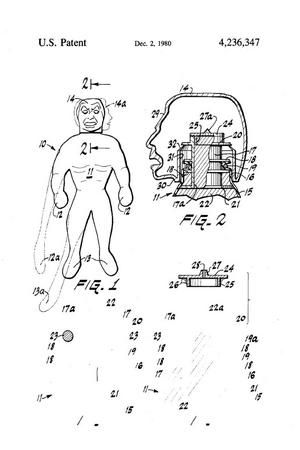 Above is the idea of the plastic neck flange that was inserted into the latex mold which sealed the syrup inside the figure and also made it possible to attatch the head.This Neck flange was actually attatched prior to filling the figure with syrup. The Syrup was injected into a small central passage in the flange with automatic filling equipment having appropriate grippers that engaged the outside of the neck flange. Once filled, a plug was incerted with adhesive cement to finally seal the figure for the final phase of snapping on the head.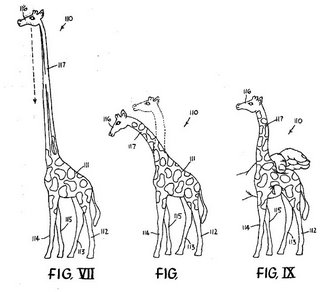 Wonder if they actually made a Stretch Giraffe? It is very possible that a Giraffe was produced but very unlikely. If one was ever found, it would be priceless.
You can read about the entire production process on the Daily Stretch Page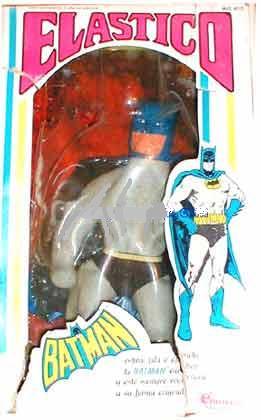 Just click on the Batman above to read the actual Lawsuit involving Kenner,CPG versus Mego. Kenner sued Mego for copying the Stretch Figure concept and design with their awsome Mego Elastic Figures. A great read! Here is the link incase the batman does not take you there, http://gozips.uakron.edu/~dratler/2006tradesec/materials/cpgproducts.htm