Toy Shop Magazine and Stretch Armstrong World Super Collector
I recently had my massive Super Stretch Armstrong Collection published in the May 2007 issue of ToyShop Magazine. A very well written article by Tom Bartsch covering many of the key topics on Stretch Armstrong World. ToyShop Magazine can be purchased at your local Barnes and Noble Book Store or online and has an endless amount of information on many other great toys of the past and present.
Toy Shop Magazine Exclusive Stretch Armstrong Issue!
The Cover of May 2007 Toy Shop Magazine with reference to the great Stretch Armstrong.Click on image for a better look.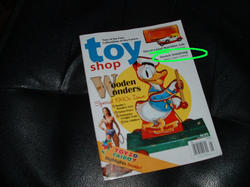 The Stretch King's Super Collection in Toy Shop Magazine showing photos of the Megos Elastics, Italian Monster and a full 3 page write up on the greatest toy ever made!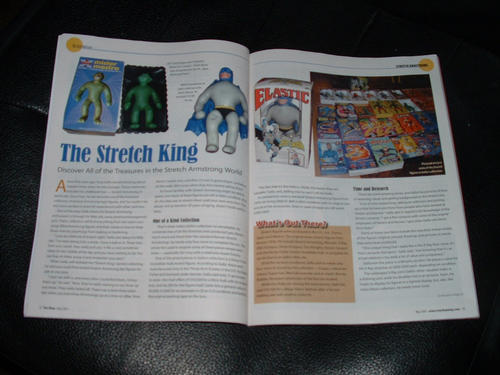 Here are only some of my Super Stretch Armstrong Figures I am honored to share with all my fellow Stretch Collectors.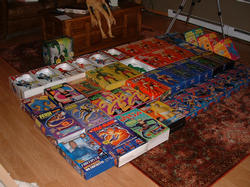 Thanks Tom Bartsch for a Super Great well done article on my Super Stretch Armstrong Collection and for taking it to the next level of Super Status.